I am happy to announce the release of Log Insight 3.6. As always, this release has a ton of new features. Read on to learn more!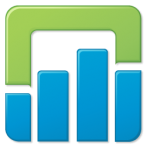 What's New
Improved vR Ops integration

Alerts contain more metadata
Alerts can be configured to auto cancel
Integration HA is now available

General enhancements
Tech Preview Features (all off by default with no official documentation)

Agent auto-upgrade
User impersonation
VMware Identity Manager integration
What's Fixed
When selecting Test Alert under user alerts, multiple alerts were sent instead of one.
When searching for a vRealize Operations Manager Default Resource under user alerts, no results were returned.
VMware tools may result in the vRealize Log Insight virtual appliance locking up.
Unique count chart queries were case sensitive.
User alerts did not allow for a threshold of more than zero.
Certificate replacement did not take effect for syslog traffic until service restart.
What's Changed
The subject for email user alerts has changed — more information here.
Besides that, nothing — the behavior should be the same as Log Insight 3.3 (same applies for configuration maximums).
The agent configuration builder is out of tech preview mode though (other tech preview features from Log Insight 3.3 remain as tech preview features).
How to Upgrade
No changes — you must access the cluster master's FQDN (not ILB VIP) and ensure you have access to ports 443 and 80. You go to the /admin/cluster page and follow the upgrade workflow.
Summary
VMware has done it again with another solid release of Log Insight. As always, it is recommended that you upgrade to the latest version. Note that Log Insight 2.5 goes end of support on September 10, 2016. Be sure to leave a comment and let me know how the upgrade went as well as what you think about the new features.
© 2016, Steve Flanders. All rights reserved.