It is that time of the year again, the VMworld 2017 session voting is open!!! Read on to learn some interesting statistics for this year as well as all the Log Insight sessions.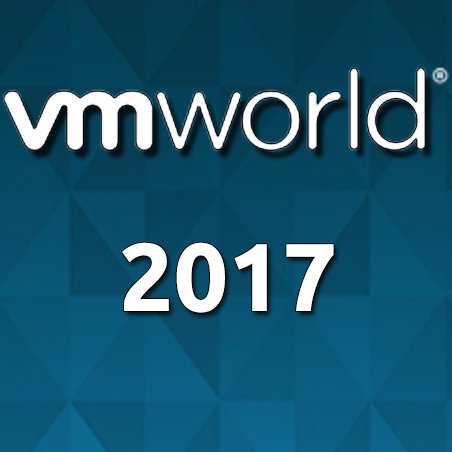 By the Numbers
1398 total sessions to choose from (down very slightly from the last two years)
184 sessions on vRealize products (up very slightly from the last two years)
37 include "Log Insight" (up more than 50% from the last two years!)
15 primarily focus on Log Insight
Now, let me list some of the sessions.
Primarily Log Insight
These are the community sessions which focus primarily on Log Insight:
Breaking The Myth: Using vRealize Log Insight [2981]
Unshroud VMware Log Insight [2235]
Break Your Log Jam by leveraging the power of vRealize Log Insight [2008]
Troubleshooting vSAN with vRealize Log Insight [1878]
Experience the Value of vRealize Log Insight Content Pack's [2323]
How to transform vRealize Log Insight from a reactive tool into a proactive tool [2471]
Be Proactive – Prevent Issues before they happen with vRealize Operations Manager and Log Insight [1990]
Logging or Lacking? Discussing the design and implementation of vRLI for lower operational overhead and faster Mean-Time-to-Repair [2629]
How to identify a critical issue from 6+ million log events in minutes! [2769]
My Sessions
These are the sessions I am presenting/co-presenting (search for "Flanders" to find them quickly in the catalog):
Let's Talk About Log Insight [1330]
Use Webhook-Shims to Extend Intelligent Operations [2190]
Log Insight and Why Content is King [1328]
Real World Root Cause Analysis (RCA)– How thinking outside the box and using vRLI's advanced features have brought further visibility in incident mgmt [2658]
vRealize Automation + Log Insight, A Love Story [1326]
vRealize Log Insight Content Pack Authoring for Partners [2307]
Joint Sessions
These are some of the sessions that include Log Insight and some other VMware product:
Security Operations for VMware vSphere with VMware vRealize Log Insight [1361]
vSphere Logs Grow Up! Actionable Logging with vRealize Log Insight [1647]
360° Troubleshooting and Remediation [2185]
Summary
As always, there are a lot of options to choose from this year (search for "Log Insight" — with quotes — in the catalog to find the ones above quickly). What are you most interested in hearing about? Be sure to vote by April 13 (that is next Thursday)! Oh and in case you did not hear, VMworld Registration is now open as well!
© 2017, Steve Flanders. All rights reserved.