I am happy to announce the release of Log Insight 4.0. As always, this release has a ton of new features. Read on to learn more!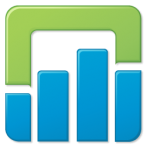 What's New
General Enhancements

Dirty Cow vulnerability patching (LI not known to be vulnerable)
Support for octet-framing as defined in RFC 6587
vSphere 6.5 support (5.0 and 5.1 removed given they are end of support)

UI Enhancements

Datastore ID to name aliasing
New gauge chart visualization
Does not exist operator added
Event type alerts support a time range

Agent Enhancements

Dateext option of logrotate is supported
Support for SLES 12
Support for Ubuntu 16.04 LTS

Tech Preview Features (all off by default with no official documentation)

Agent auto-upgrade (enhancements from 3.6)
Agent scriptlog (new)
User impersonation (same as 3.6)
VMware Identity Manager integration (enhancements from 3.6)
What's Fixed
Active Directory groups are no longer case-sensitive
Agent CLF parser respects space and tab characters
Event forwarder can now send more events with fewer threads
vSphere integration does not leave idle vCenter Server sessions
What's Changed
Agent now defaults to SSL on — no change on upgrade
New Event forwarding destinations now default to verifying SSL certificates
Enabling content pack user alerts now subscribes you to changes as the content pack is updated
Log Insight for vCenter now allows you to change the SSL certificate from the UI
How to Upgrade
No changes.
You must be running Log Insight 3.6 — upgrades must be sequential from every GA release.
You must access the cluster master's FQDN (not ILB VIP) and ensure you have access to ports 443 and 80.
You go to the /admin/cluster page and follow the upgrade workflow.
Summary
VMware has done it again with another solid release of Log Insight. As always, it is recommended that you upgrade to the latest version, but be sure to read through the release notes before you do. Also, be sure to leave a comment and let me know how the upgrade went as well as what you think about the new features.
Note that Log Insight 2.5 went end of support on September 10, 2016. Now that Log Insight 4.0 is out, Log Insight 3.0 is on the clock for end of support — the official date is for Log Insight 3.0 remains 2017/09/10 and the date for Log Insight 3.6 moves to 2017/11/15. If you do plan to stick with Log Insight 3.x, the recommendation is to move to the latest 3.6.x version.
© 2016, Steve Flanders. All rights reserved.