I am happy to announce the release of Log Insight 4.5. As always, this release has a ton of new features. Read on to learn more!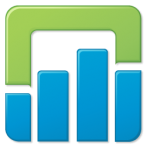 What's New
General Enhancements

Source field retained when using CFAPI event forwarding

UI

Hosts on the /admin/hosts page can now be exported
Global time highlighting on Dashboards page
Global legend highlighting on Dashboards page

Agent

Ability to parse PRI and SD (STRUCTURED-DATA) syslog fields
Support for Photon OS 1.0 revision 2 and newer
What's Fixed
tmp directory may not have enough room to support an upgrade
Event forwarding over syslog from the Log Insight Agent over CFAPI without the complimentary fields option results in no STRUCTURED-DATA being sent
Content Pack page works with Chrome
Hosts expire after 3 months
Trendline is no longer allowed with multiple functions
Fix an invalid cluster configuration and allow Log Insight to start
Fix an issue where ESXi reported a logging issue to Log Insight
Inventory mapping is now case-insensitive (like the rest of LI)
Properly migrate SSL certificate during upgrade
What's Changed
Active Directory authentication is deprecated, but still supported — use VMware Identity Manager instead
External load balancers usage is deprecated — use the integrated load balancer instead
When forwarding events from a Log Insight instance to another Log Insight instance the source field will be what the original Log Insight instance saw instead of the original Log Insight instance
Event forwarding over syslog from the Log Insight Agent over CFAPI without the complimentary fields option sends STRUCTURED-DATA as expected
Trendlines are not allowed for multiple functions (only single)
How to Upgrade
No changes.
You must be running Log Insight 4.3 — upgrades must be sequential from every GA release.
You must access the cluster master's FQDN (not ILB VIP) and ensure you have access to ports 443 and 80.
You go to the /admin/cluster page and follow the upgrade workflow.
Summary
VMware has done it again with another solid release of Log Insight. As always, it is recommended that you upgrade to the latest version, but be sure to read through the release notes before you do. Also, be sure to leave a comment and let me know how the upgrade went as well as what you think about the new features.
Note: Log Insight 2.5 went end of support on September 10, 2016. Now that Log Insight 4.0 is out, Log Insight 3.0 is on the clock for end of support — the official date is for Log Insight 3.0 remains 2017/09/10 and the date for Log Insight 3.6 moves to 2017/11/15. If you do plan to stick with Log Insight 3.x, the recommendation is to move to the latest 3.6.x version. You should really be planning for your 4.x upgrade at this time!
© 2017, Steve Flanders. All rights reserved.